The Cotswold Casement Company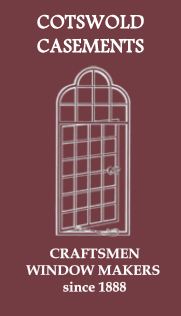 As Specialists in the manufacture and fitting of metal casement windows, the Cotswold Casement Company has managed to forge a reputation for the creation of beautiful high quality bespoke steel window designs.
Each of our products is tailor manufactured to suit the requirements of any particular customer. Our factories can produce steel in almost any shape or design to enhance the character of your property.
Whether you require flush casement windows or French casement windows, beautiful curved windows or elegant arched windows, Cotswold Casement windows are the metal window specialists that you can always rely on to make your home or building something really special.