Construction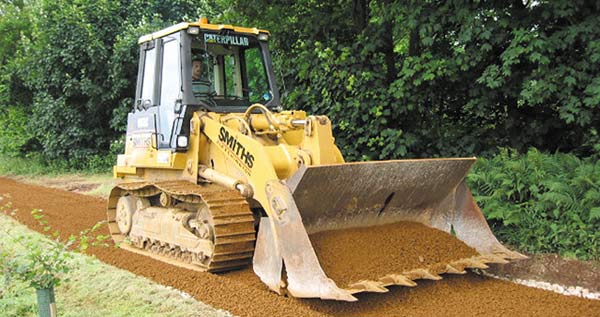 Trading under the Smiths Construction banner, the group's construction division offers contracting services for a wide range of projects, from smaller groundworks through to bulk excavations and contract crushing.
While the bigger contracts will be dealt with in conjunction with our plant hire section and tipper fleet (see our services section), the smaller jobs will be undertaken by our construction team.
Overseen by our qualified Contracts Manager, with site supervision provided by our experienced foreman, the team utilise smaller plant to deliver a range of projects. Projects undertaken include:
Construction and maintenance of farm and estate roads, car parks, driveways and hardstandings
Groundworks, mostly for commercial applications, including foundations, drainage works, oversite, piling mats and excavations for services
Concreting works, both internal and external, including yards and building floors
Lake and pond construction
Landscaping
Demolition of small buildings and hardstandings
Other sundry construction works
With a range of in-house materials, plant and skilled labour available to them, and the access to ready mixed concrete from our sister company, Smiths Concrete Ltd, the construction team are well placed to provide flexible solutions at competitive prices.