Hillrise Stonework - Dry Stone Walling Course
Hillrise Stonework are offering an exciting opportunity to learn the ins and outs of Dry Stone Walling over a 2-day course held at our very own Whitehill Quarry. Whether you're looking to work towards your Dry Stone Walling qualification or just looking to try your hand at something new, Richard Gray, a professional member of the Dry Stone Walling Association of Great Britain and a qualified teacher will be there to guide you through every step of this remarkable and traditional practice regardless of experience level.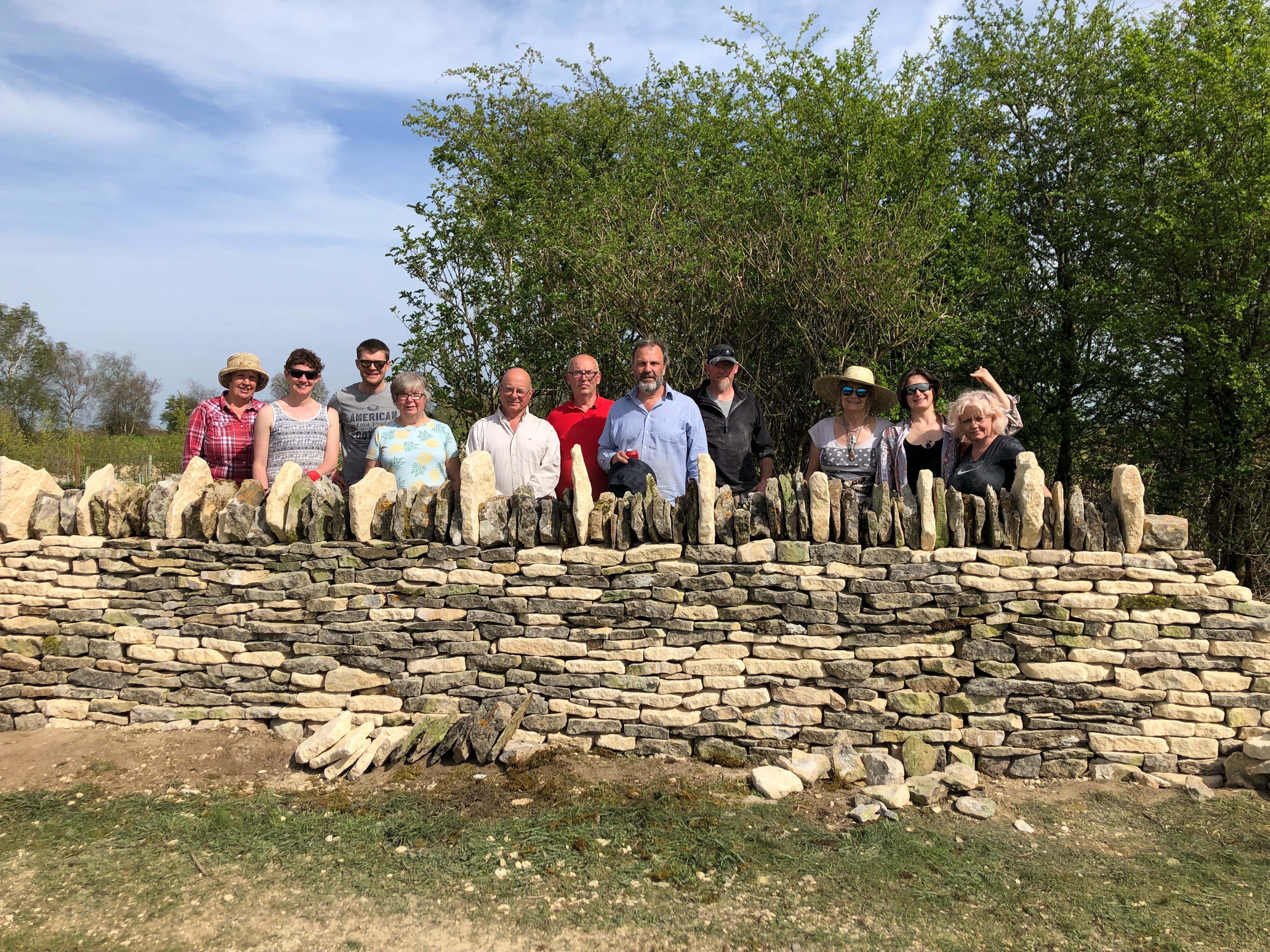 If you would like to give it a go, please see the course details below:
Pricing:
The 2-day course is £150 per person.
What do you need to bring?
Packed lunch, bottled drinks, a pair of gardening gloves, weather appropriate clothing, sturdy boots, a hat and sunscreen. All other tools and equipment will be provided for you.
Where is it being held?
At our Whitehill Quarry just off the A40. Please visit our Whitehill Quarry here page for more information.
Parking will be available on-site.
When are the courses being held?
25th & 6th August 2022
10th & 11th September 2022
13th & 14th October 2022
15th & 16th April 2023
18th & 19th May 2023
17th & 18th June 2023
*Please note that the dates may be subject to change if there is inclement weather. If there are less than 5 confirmed bookings for a given date, the course will also unfortunately be cancelled and you will be offered an alternative date or a full refund.
If you have any further questions or would like to speak to a member of Hillrise Stoneworks before you sign-up, please use the following contact details:
Email: buildinggraytyne@yahoo.co.uk
Phone: 07967366153
So what are you waiting for? Book now!