Sourced from Smiths' Ardley quarry, our gabion stone is commonly used as the fill material for gabion baskets.

These baskets are one of the methods used in ground stabilisation works, being used for retaining walls of terraces or other landscaped areas, river and stream banks, embankments and bridge abutments. It is a fairly simple system of filling specialist wire baskets with stone, stacking the baskets on a prepared base and in some situations holding them to the face with ground anchors.

Our Ardley gabion stone is a crushed limestone available in various sizes. Most commonly used is the 200-100mm stone, but 150-75mm and 80-50mm sizes are also used in specific landscape projects. Please note that these sizes are approximate.

The mixture of stone and the various sizes of baskets, have opened up a whole new use for the gabion basket. Such as the civil engineering projects mentioned above to creative landscaping designs for both public areas and private gardens.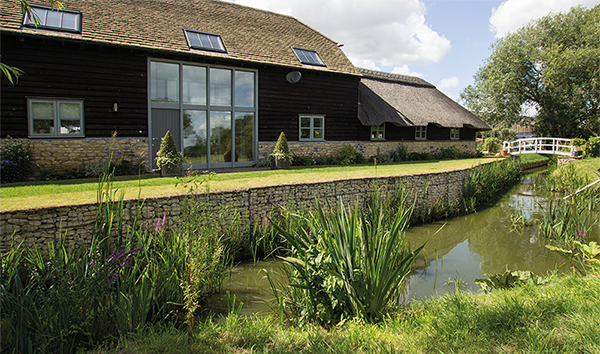 The baskets can be manufactured in welded or woven wire mesh. Welded mesh provides a more rigid face and is popular for architectural applications, gabion cladding and free standing walls. Woven wire mesh is more flexible and is able to accommodate differential settlements, which makes the specification beneficial for civil engineering works and large retaining walls.
Download the Gabion brochure here.