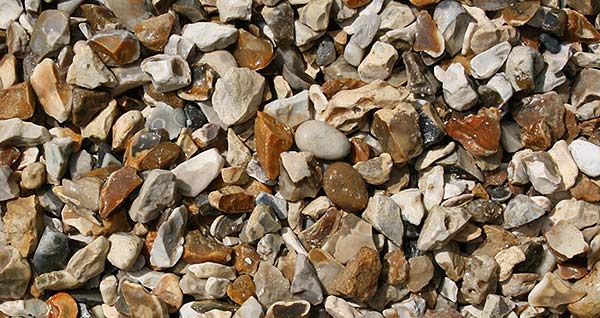 This natural coloured flint is perfect for driveways, footpaths, borders and general landscaping, plus for 'spray tar' and chip treatment for driveways.
Natural flint is an attractive blend of natural colours including light browns and wram greys making it an ideal choice for a variety of projects.
This angular flint shingle is graded to a 20mm size.