Path Gravel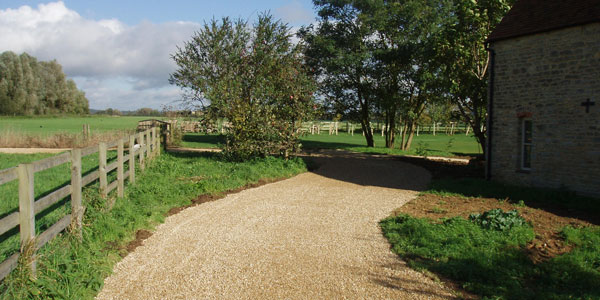 Shingle / Gravel for Paths
With a wide range of different types of Cotswold Chippings, Shingles, Flints or Quartz shingles to choose from, which type of shingle / gravel is best for paths?
Over the years, many people have conventionally chosen shingle as the aggregate for their paths. Available in a range of different sizes, from very fine, 10mm shingle to larger 40mm shingle, its attractive appearance and neutral colouring make it an obvious choice for gravel paths.

However, as an alternative to the conventional shingle path, Smiths' Self Binding Path Gravel is the perfect answer, especially when a smooth compact surface is required.

Smiths' Self Binding path gravel is an increasingly popular product for paths, tracks and driveways, and has produced lots of satisfied customers. From gardeners, schools, churches and local councils – all of whom have used the SBPG for garden paths, car parks, plus walkways and tracks for both pedestrian and cyclist. When a smooth surface is required for your path, driveway, country park or cycle paths – especially if wheeled objects are going to be used – eg wheelchairs, buggies, wheelbarrows or similar - then Smiths' Self Binding Path Gravel is an ideal choice.

Our Self-Binding path gravel is produced by crushing our limestone shingle from Gill Mill and screening to produce a well graded crushed limestone material. Once the material has been levelled and rolled, a firm surface is produced with a fine gravel finish - proving to be hard wearing and of pleasing appearance. Easy to lay and very hardwearing, it is an attractive yet an inexpensive way of creating walkways, cycle paths or a path to the bottom of the garden.
Delivery direct to any UK mainland address, Self-Binding Path Gravel can transform your drive, path etc in a matter of no time. If in any doubt about the laying of SBPG, please contact a professional contractor, or for the larger landscaping projects, Smiths Construction will be happy to estimate for the complete project.
For a free sample and more details on how to order, please contact us.
Materials that could be used