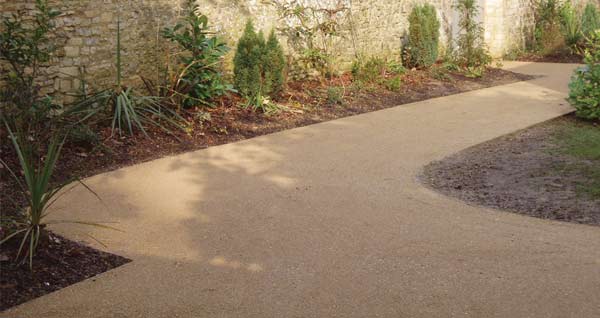 Smiths' Self Binding Limestone Path Gravel is perfect for footpaths, cycle and walkways, particularly if you require a firm compact surface for wheelchair access or for cycle paths. It has a wide range of applications; from the garden path to parks and countryside walk ways. Easy to lay and very hardwearing Smiths Self Binding Limestone Path Gravel is an attractive yet an inexpensive way of creating walk ways, cycle paths or a path to the bottom on the garden.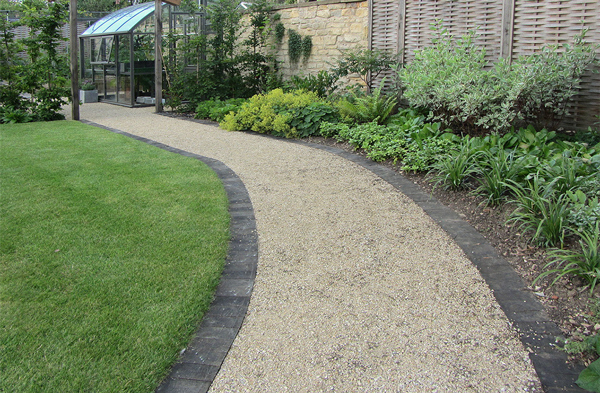 Smiths' SBPG is a limestone product, having all the attractive warm natural tones of the Cotswolds.
Those subtle colours makes it the perfect material no matter what the environment.

Garden images © Chameleon Design
For the larger landscaping projects, Smiths Construction will be happy to estimate for the complete project.