Smiths and the South Leigh Village Hall renovations
The newly renovated South Leigh Village Hall was recently open by David Cameron, the Prime Minister. Commenting on the new building and car park Mr Cameron said:
"What a beautiful village hall. I was delighted to see the finished result of its refurbishment, supported by grants from many local organisations and donations."



A part of the local donations were offered by Smiths, giving a large donation of materials in support of the car park renovations.
Nicky Brooks, from the SLVH committee wrote to Andrew Smith thanking Smiths for their kind donation and saying 'Thank you so much for helping us achieve our goal'

Smiths are pleased to assist in local communities. And help they did - with 11 loads of 'muck away' taken from the project in South Leigh, which has helped in the restoration of the nearby Gill Mill quarry. We also supplied approximately 120 tonnes of various crushed hardcore, and finally 45 tonnes of Oxford Shingle, which was quarried at nearby Gill Mill, for top dressing which completed the project.
As the photograph shows it's an excellent result.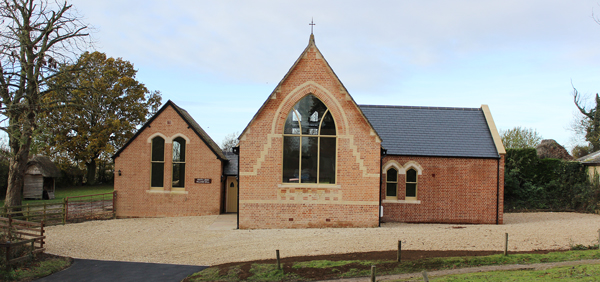 If you require further details on the materials used then please click here.
Further information regarding Smiths' projects in the Community can be seen by clicking here