Situated in the east of Oxfordshire, between the villages of Ardley and Middleton Stoney, Ardley/Dewars Farm Quarry gives rise to the second strand of the group's product range.
Quarrying the oolitic limestone reserve produces a range of crushed and graded limestone materials for use in all forms of construction, particularly road building.
Graded limestone from Ardley Quarry was supplied for the construction of the M40 extension in the late 1980s. The quarry's proximity to junction 10 of the motorway makes it particularly well placed to serve its market.
In addition, the quarry produces agricultural lime for consumption in the farming industry.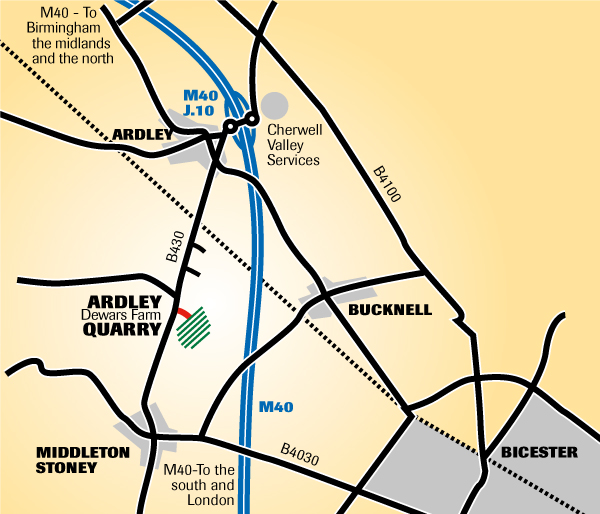 SAT NAV - OX27 7PH