Landscaping Aggregates
Changing the landscape to improve the aesthetics and its practical use has been happening for generations - from Capability Brown's grandeur landscapes, the ever-popular Alan Titchmarsh's Ground Force to our own attempts in the back garden.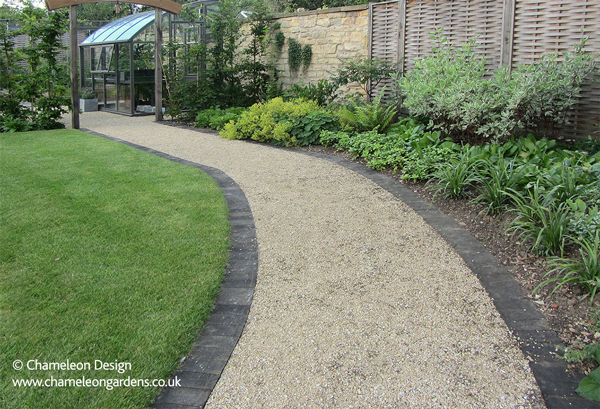 Smiths offer a large range of products and advice of the aggregates required to complete these projects. From the base layers (foundations etc, the bits you dont always see), to the finishing touches from our decorative shingle range. The image above shows off our Self Binding Path Gravel splendidly - leading us down the garden...  This popular, easy to lay gravel with its Cotswold hues makes it an ideal material to blend into any landscape, big or small!
A list of possible products are listed below, each linked to further information. Please do use the FREE sample service button you will find on these pages to see the product before you buy!
Materials that could be used
OGCR - Open Graded Crushed Rock
SUDS - Substainable Urban Draining System