SMITHS AT THE BBC'S COUNTRYFILE AGAIN...
August 2017 saw the BBC's ever so popular Countryfile programme came back to Blenheim Palace in Oxfordshire for a 4 day festival of all things 'country'. Smiths were also pleased to return and were happy to supply our much sort after and high quality Cotswold stone to the local Dry Stone Walling Association. Who inturn shown the many thousands of visitors the ancient craft of dry stone walling. The stonemasons commented on how easy it is to use the hand-picked Smiths' Cotswold stone - quarried from its local west Oxfordshire quarry.
The photographs show the building process of a dry stone wall - from the foundations to the cock and hen finishing stones.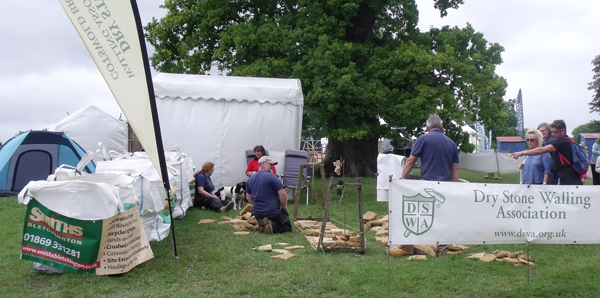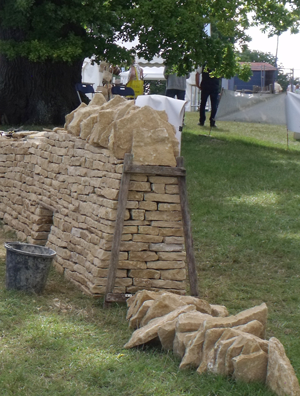 Just click here to find out more about the Smiths Cotswold walling stone.