Cotswold Dry Stone Walling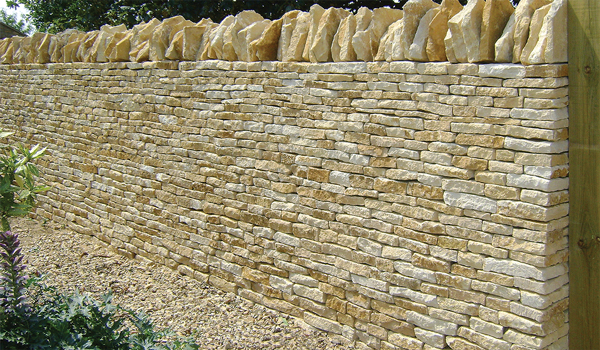 All our natural Cotswold Stone is sourced from our Rollright Quarry.
Our traditional Walling Stone is hand picked and available in bulk bags or loose for delivery or collection. The Rollright stone is a traditional honey coloured stone and is both hard wearing and easy to build with. Can be used in a variety of projects - dry stone walling, building stone, retaining walls, landscape projects, interior/exterior cladding and to face gabion baskets - for example to create a very effective Haha.
For more information about walling view our article on How to Build a Dry Stone Wall
We also supply Natural Cotswold Boulders, Rockery Stone. All products are ideal for hard landscaping and are of neutral colours to allow for them to blend in – no matter what the setting.
We can deliver any products from this category to any postcode in the country. We are also members of the Dry Stone Walling Association of Great Britian and the Cotswold Conservation Board. For further information, please contact us.