Case Study - Gabion Stone Fill Wall
A3 Improvements - Hindhead, Surrey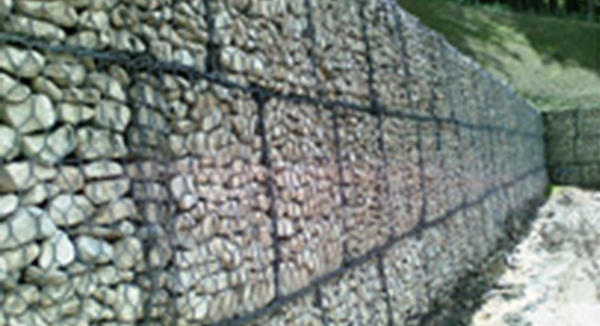 This contract was to improve the carriageways and by – pass Hindhead to do this it was decided to tunnel some 3 km under the devils punchbowl. To stabilise the embankments on the tunnel entrances gabion baskets were used with 200 – 100 stone from our Ardley Quarry was supplied.

We had a further enquiry for other areas requiring an 80 – 50 stone for stabilising mats for other areas. As this was not our standard material we modified our screens and produced sufficient material to complete the contract.
M40 Wheatley Service Area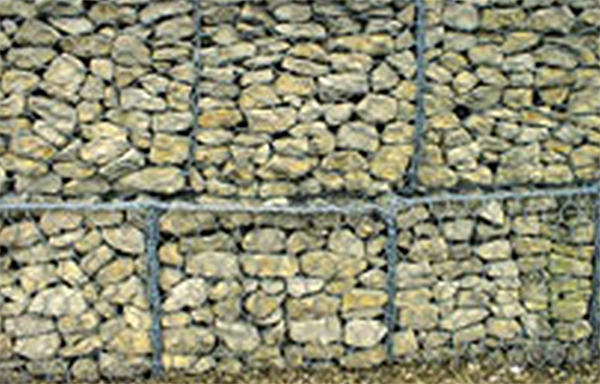 This contract was completed some years ago and gabion stone was supplied from our Ardley Quarry to stabilise earthworks in various areas of the site. Other sizes were supplied for the parking and paved areas of the project and have performed well in their tasks to date.
Streatley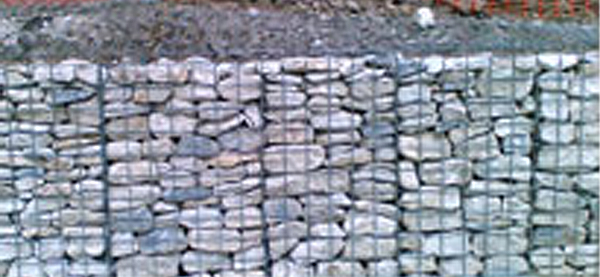 This is a country house which the client wanted a ha – ha for which we supplied a 150 – 75 mm stone from our Ardley Quarry to fill the baskets. The stone was laid neatly in them to give the appearance of dry stone walling. When completed and seeded this will produce a natural barrier for livestock which will blend well with its surroundings.