Case Study: 

The Rollright Stones Circle

On the odd occasion we get some strange requests - for unusual products or small quantities for example. But this request was one of the strangest, stone legs!

But once the full story was told it was not such a strange request after all. The Trustees of the ancient site of The Rollright Stones, in the north west corner of Oxfordshire, were building some commemorative benches for visitors to sit on and look over the wonderful and mysterious stone circle. These ancient stone blocks were quarried some 4000 years ago, so it only seems right that the stone legs used are quarried from local oolitic limestone.

The Rollright Stones Trust contacted Smiths, who work the local Rollright Quarry and asked if they could assist. Smiths were only too happy to help. Sourcing the stone was easy, it then had to be cut, shaped and the top levelled ready to take the wooded seats.

The experienced craftsmen were able to create the stone legs, ready for the bench construction. The wooden seats were fastened to the stone legs using stainless steel bolts, which should last a long long time - but perhaps not as long as the original Rollright stones!

Its good to know that ancient stones quarried locally by ancient Britons are being maintained and complemented by a modern quarry just around the corner.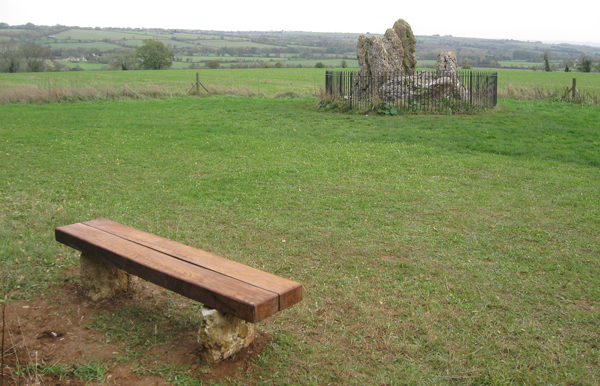 So why not contact Smiths for your unusual requests; Cotswold stones for rockeries, boulders and or block stone for those landscape or water feature projects. Actually, it's not that unusual!

For more information regarding Smiths Rollright quarry click here
For information on the Cotswold stone and Cotswold dry walling stone produced at Rollright click here
For information on The Rollright Stones click here.